Installation
Clean & Comprehensive Installation
From Start to Finish, HomeRite Windows and Doors is "The Rite Choice" for Quality, Custom-Made Replacement Windows and Professional Installation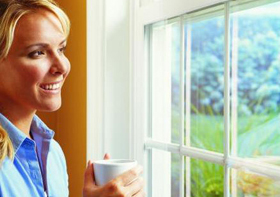 Existing Window Evaluation & Options

HomeRite windows are custom built to your home's specifications, achieving a precision fit to maximize energy efficiencies. Your HomeRite representative will inspect and measure your existing windows and analyze your window options. You will then be provided with personalized, budget conscious options for energy efficient products that can reduce your heating and cooling costs and improve your home's appearance and value.

Custom Manufactured Energy-Efficient Replacement Windows
HomeRite windows and doors feature beautiful architectural design with low maintenance construction and impressive energy efficiency benefits. Rigorous quality inspection guidelines are strictly enforced throughout the manufacturing process, assuring you of quality products designed to enhance beauty, security and energy efficiency.
Neat & Careful Removal of Your Existing Windows
HomeRite installers are not only trained in the professional installation of your new windows, but are also instructed in the clean and careful removal of your old windows. Every precaution is taken and the area is carefully prepared to maximize ease of installation.
Job Site Maintenance & Waste Removal
Our technicians will treat your home as welcomed guests – with consideration and respect. All resulting debris and your old windows will be properly disposed of, leaving your home as clean as they found it, with new energy efficient windows in place of the old!
Professional Installation
Your new HomeRite replacement windows are expertly installed plumb, level and square to ensure proper fit and operation. Each window is then caulked and sealed against rain and wind intrusion for increased energy efficiency.
Post Installation Inspection

Each window is inspected following installation for proper operation, fit and finish. Every aspect is fully tested; opening and closing, sash tension and applicable tilting, hardware functionality and screen fit for ease of removal while maintaining snug fit to minimize insect and debris infiltration.

Ultimately, our main goal is to satisfy you, the customer!
Our professional installers have worked with homeowners throughout Maryland and are proud to provide the best, top quality window installations in MD. A new window is only as good as the installation.